MTGRASS at the 40th China Sports Show -Live News from the show
May. 26 , 2023
On May 26, 2023, the 40th China Sports Show was grandly opened in the seaside city -Xiamen. As the first member unit of FIFA in Hebei and the drafting unit of dual national standards, Mighty Grass Co., Ltd. has participated in the exhibition for many years. At this exhibition, MTGrass brought a variety of its high-qualified artificial turfs to the booth A4103 in Hall A4 of Xiamen International Convention and Exhibition Center. With professional explanations and meticulous reception, it attracted many experts, relevant industry leaders and other people in the sports field.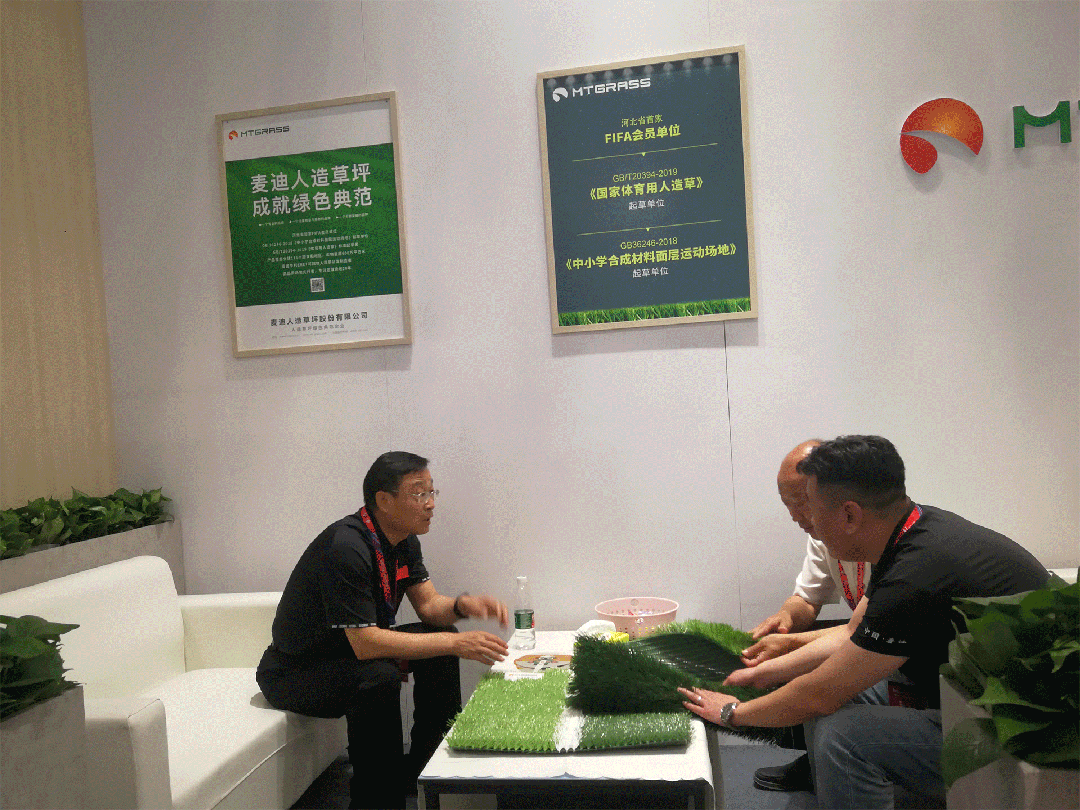 As the only national, international and professional sporting exhibition in China, the Show aims to create a "Chinese-style modern comprehensive exhibition", focusing on the future development model of the sports industry under the new environment, new situation and new policies. This exhibition brought together 1,500 well-known enterprises to participate in, with a total exhibition scale of 150,000 square meters, and professional visitors are expected to exceed 100,000 person-times. This time, MTGrass created a professional exhibition area with regional characteristics and technical content, equipped with product display, professional explanation, on-site interaction and other forms, winning trust with professionalism and highlighting high-end quality with service.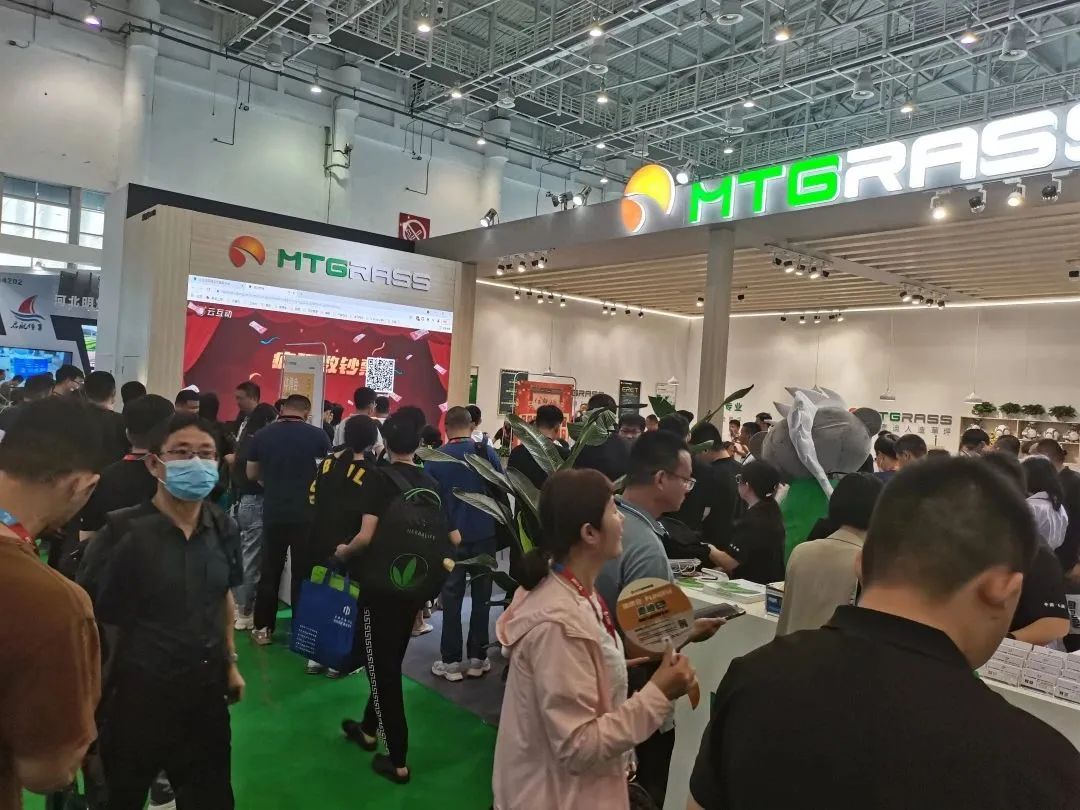 In this sports expo, the booth of MTGrass was inspired by the characteristic design of coastal cities, creating a relaxed and comfortable atmosphere for visitors. Here, we not only provide you with rich desserts and drinks, but also wonderful interactive lottery activities, which can not only satisfy your taste buds, but also bring you endless fun. MTGrass, with independent innovation and quality research and development, has won the trust and support of customers, and has been highly recognized by the leaders of the General Administration of Sports and exhibition teams across the country. And this fully demonstrates the spirit of dedication, professionalism and innovation of MTGrass.
Creating an industry model with excellent quality, leading the industry trend with cutting-edge concepts, and setting the industry benchmark with technological innovation are the driving force for MTGrass to forge ahead in the past 20 years, and it is also the sharp edge for MTGrass to overcome obstacles in the past 20 years. In the future, whether it is for its own enterprise, for the sports industry, or even for the society and the times, MTGrass will always work hard, dig deep into research and development, and be unswerving on the road of technological innovation go on.
From May 26th to 29th, 2023, the 40th China Sports Show is being held in Xiamen International Convention and Exhibition Center. MTGrass is located in Hall A4, Booth A4103. We are waiting for you here!